VEGETABLE SEEDS FOR SPECIALISTS
Seno Seed® vegetable seeds for specialists
Seno Seed® is active in research, development, production and marketing of vegetable seeds for specialists. The seed activity began in 1958, when Enzo Seno opened a shop in Lusia, a small rural village in Polesine, for the sale of vegetable seeds to the growers of the re-gion. Today with the brand Seno Seed® are produced and marketed , respecting the highest standards of quality, over 20 species of vegetables, many of which are especially grown in the production area of Lusia.
Seno Seed® is an Italian brand created by professionals involved in horticulture for over 40 years and that aim to offer excellent quality vegetable seed to the protagonists of European horticulture.
Our philosophy: " beautiful and good"
The mission of Seno Seed® is to do research and innovation to provide professional growers with quality vegetable seeds and valuable services, in line with the highest standards of scientific, economic and ethical issues through quality products and innovative solutions for the entire supply chain. The strategies adopted by our company put the horticultural sector operators at the center of a highly professional system which provides a common path of growth and that allows people to rediscover and highlight the qualities and local specialties.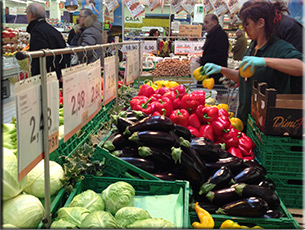 Research, Technology , Quality and Service
For us to Seno Seed® the customer is a resource of ideas and inspi-ration and his requests are carefully evaluated in the creation of new products. Seno Seed® has the most modern technologies and their infrastructure where checks and ensures the quality of all its vegetable seed. With the support of its technicians and in collaboration with universities and research institutes, we develop breeding and the in-troduction of new varieties. Seno Seed® invests heavily in Research & Development. These investments are strategic to ensure a conti-nuous improvement of the offer. Seno Seed® aims to establish long business relationships with the customers, meeting their expectations and ensuring a complete service, support and assistance. The positive feedback of customers from this point of view, is a key for further growth.